LANGHÚS HORSE FARM
Horses, horse training, and loving animals and nature in general, is life itself, for us all in the Langhus family.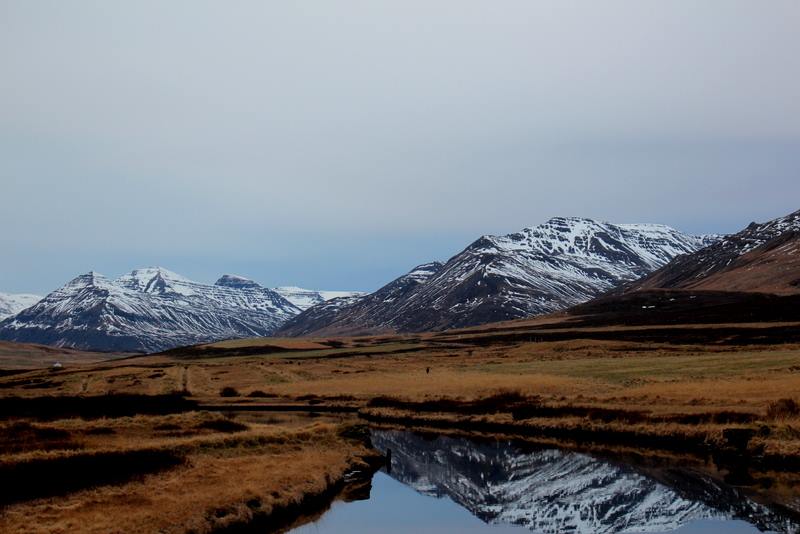 Langhús is a horse farm where horses are bred, trained, raised and traded.  We have around 70 horses at all ages. Our stable can accomodate 32 horses. All our broodmares are trained, most of them are shown and evaluated.  We breed about 6 mares per year.  Our horses have the A-breeders certification, that is to say, the mares get full papers for the foals from the stallion caretakers after ultrasound, our foals are marked with microchips, and we are thorough about papers, animal health and welfare, and taking excellent care of our horses.
Horses, horse training, and loving animals in general, is a big interest for us all in the family.
There are also on the farm 20 Icelandic sheep and their lambs, 3 Icelandic sheepdogs, a budgie, and aquariums.
We emphasize social responsibility.  The farm is run with the goal of being very considerate to the nature, animal welfare, and for animals getting a life where they can have their behavior needs fulfilled.  We want to live with the nature, the farm animals and the wild animals, not exploit them.  The farm animals stay outside on pasture for for 6-12 months per year and enjoy their freedom and natural behavior.  We use no pesticides or insecticides, and have huge areas on our farm with open natural land where birds are protected, and can nest and raise their babies.  We use renewable geothermal energy to heat our house and stables, and the hot water used on the farm.  We also plan to put up a charger where electric cars can be charged while you visit us.
We are a father and mother, and two sons.
Lukka (Arnþrúður Heimisdóttir) and Láki (Þorlákur Sigurbjörnsson) have graduated from the Holar horse academy as horse trainers and horse farmers, and worked professionally as horse trainers for years.  But since we bought the farm from Láki's parents in 2007 we have more foals born each year, and have mostly focused on training our own horses.
Our son Heimir Sindri Þorláksson (born 1999) is a good rider that loves horse trekking for long distances, working on tractors on the farm, and generally helping us like an adult with all sorts of things on the farm.  He has also competed through the years in horse competitions with good success.  He is now studying in college with art as a speciality.
Our son Orri Sigurbjörn Þorláksson (born 2005) also helps out on the farm, being pretty mature for his age.  He romps around on horseback with us, loves horse trekking, and is an enthusiastic and emphatic animal lover.
We also usually have 3 people working on the farm, usually young people from other countries exploring the world, using their experience to help out on the farm, and coming here to learn more.
THIS IS US
The family at Langhus are a team, helping each other and having fun with running the farm, doing what needs to be done, enjoying the space and freedom in the Icelandic nature, and loving all animals, all creatures big and small.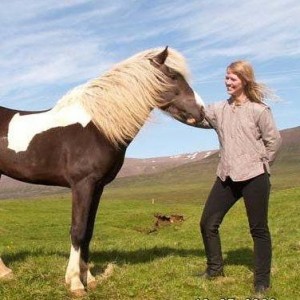 Arnþrúður Heimisdóttir
"Lukka"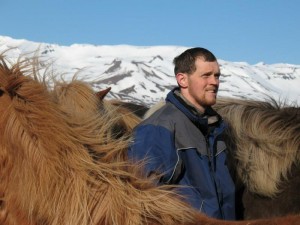 Þorlákur Sigurbjörnsson
"Láki"
Heimir Sindri Þorláksson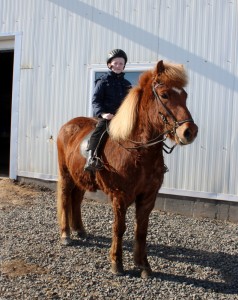 Orri Sigurbjörn Þorláksson
OUR PROMISE
We have since 1997 run  a thorough service of all kinds for my customers. Are you looking for the horse of your dreams?  Or a horse tour on a personal level with an Icelandic farmer?  If so, Langhus farm is your place.  We help you, and base our service on honesty and integrity, and a vast knowledge and experience on the Icelandic horse, and horse people in Iceland and abroad.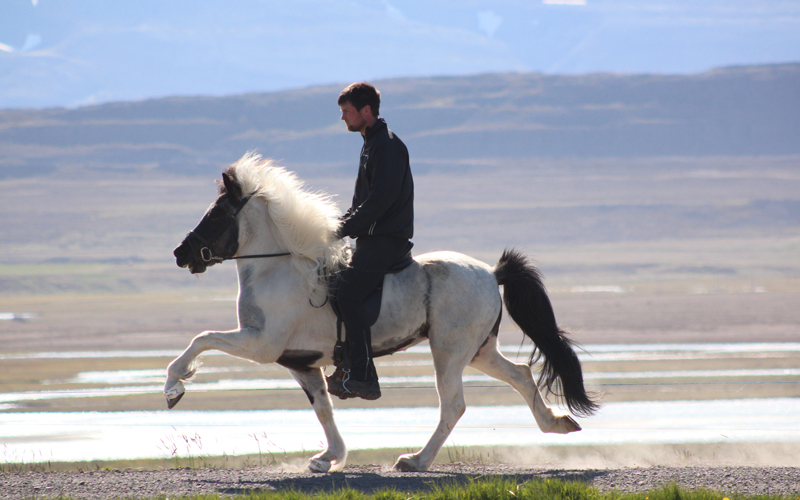 We are horse farmers and horse trainers, that have been riding and working with horses all our life.  We have been working on increasing knowledge and well being in people all our life through teaching and education, guiding tourists, sharing our experience, learning from others, and being open minded and positive
Together we form a team on the farm, we are hard working nature lovers living our dream with positive attitude and passion for what we do..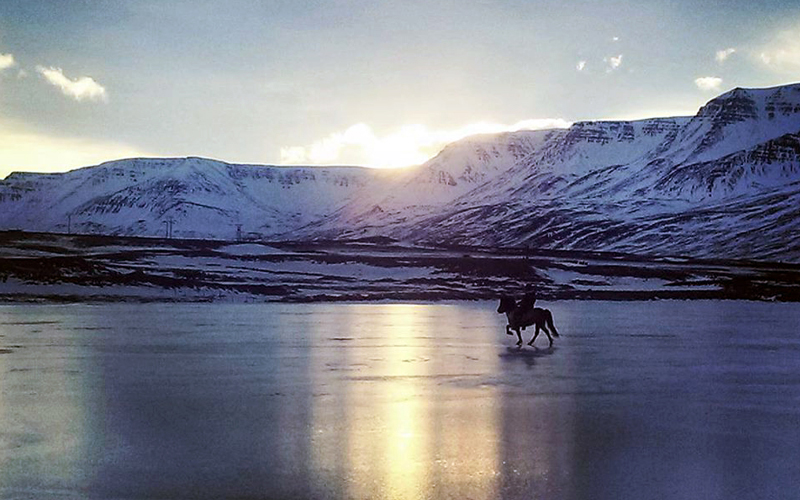 We make dream vacations and help people find their dream horse.  We also breed, raise and train horses, do horse trekkings, and give riding lessons.  Lukka is also a school teacher in the local primary school, and Láki is also a dairy farmer at Langhus.
We work on fulfilling the wishes and dreams of horse people around the world.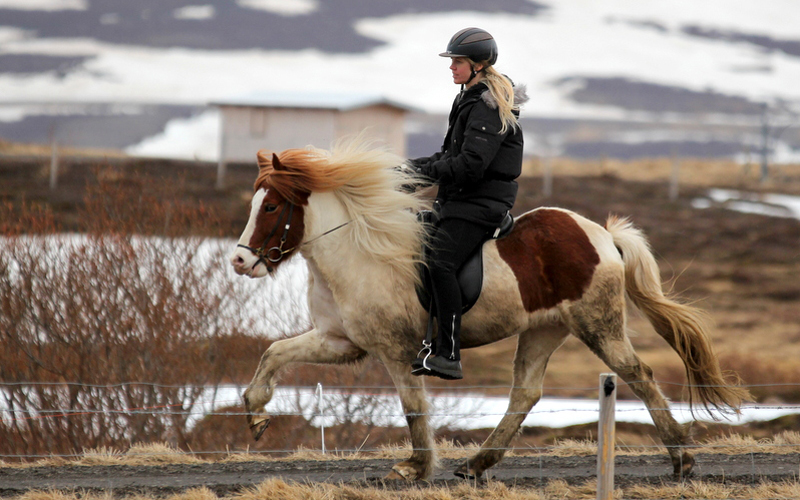 We believe in honesty, integrity, with sharing our knowledge, experiences and life with others.  We want to help in making the world a better place in accordance with nature and taking good care of animals.  Also by giving people good experiences and better knowledge and understanding of horses, Iceland, tranquility or adventure, and their connection with their own roots in nature.
We believe in the beauty and wellbeing of giving people a personal experience, with a good horse and with Iceland.