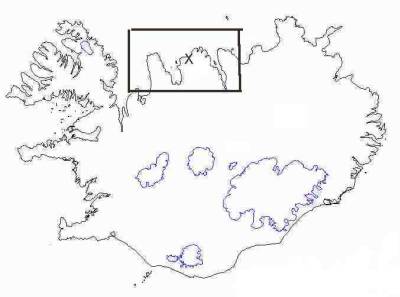 Langhús is in Skagafjörður
If you are coming on a horse tour at Langhus farm, and want to stay in our neighborhood, there are a lot of accommodation options in our area.
Most of those that come to us to find their dream horse choose to stay in a guesthouse in Sauðárkrókur, because then they are centrally in the Skagafjörður region. It simply means less driving and more riding or looking at horses.
There are international and domestic flights both to the Keflavik/Reykjavik airport in the south, and to the Akureyri airport in Northern Iceland.
How to get to Iceland:
Icelandair offers top service and flights from a big number of countries to Keflavik (Reykjavik), Iceland. It is worthwhile, if looking for cheaper fares, to subscribe to their e-mail list, as they offer really good offers regularly. That can especially mean a dramatic drop in price for travelers from USA.
Play air is an Icelandic budget airline that launches in 2021.
These are just ideas, many other air companies fly to Keflavik in south Iceland, or Reykjavik in south Iceland, or Akureyri in north Iceland.
How to get from Akureyri to Langhus.
If you are coming from the eastern part of Iceland, or from Akureyri, to us:
Take the road that goes through Siglufjordur. You go through some tunnels, in some of them you will not have the right of way when you come from Akureyri to us, but there are parking spots every where in the tunnels, so if you meet somebody you just stop in the closest parking spot. Very easy if you know the traffic rules, confusing if you don't. On the way back, you have the right of way. So, you can take road 82 from Akureyri and then road 76 from Olafsfjordur.
Another road, over Lágheiði (the later part of road 82) is often closed, or icy, or muddy.  It is though an easy and beautiful gravel road in the summertime. Ask for the current road conditions if you want to go that way (it's scenic, but the other way is scenic too).  It is usually impassible and closed because of snow from October to the middle of June every year.
Of course you can also take the long route, if you want to for some reason, road 1 over Öxnadalsheiði, and then road 76 to Langhus.
How to get between Keflavik airport and Reykjavik:
If you have rented a car, it is easy, the road system in Iceland is simple.
If not, there are airbuses that go from Keflavik to Reykjavik. Here is a link to the Grayline airbus site. They take you directly to most of the hotels and guesthouses in Reykjavik, at no extra charge. Just talk with the driver as you board the bus at Keflavik, about what hotel you're going to.
Or if you want to go directly from Keflavik airport to the domestic bus that goes from Reykjavik to Saudarkrokur (Straeto.is) the Straeto buses go that way.
You can also take a taxi from Keflavik to Reykjavik. If that is your choice, just ask for the taxi-stop at the airport.
For going back from Reykjavik to Keflavik airport, if you're at a hotel in Reykjavik, ask them to contact the airbus and ask for a pick up to go to Keflavik.
How to get from Reykjavik to Saudarkrokur:
It is easy, if you are driving you take road nr. 1, west route, out of Reykjavik, and drive to Blönduós. At Blönduós you go left when coming out of town and then after ca. 10 min. drive you go right (over Þverárfjall), and then you are at Sauðárkrókur.
If you want to use public transport from Reykjavik to Saudarkrokur (Straeto.is) you go to the Mjodd bus station in Reykjavik to take the bus to Saudarkrokur.  It is cheaper to buy the ticket at the bus station, but you can also buy tickets on the bus.  Buying them on beforehand is not necessary.
How to get from Sauðárkrókur to Langhús.
Usually I drive and meet people at Sauðárkrókur, if we go from there to look at horses. But if you are coming driving all the way to my farm, f.ex. for a horse tour, you go through Sauðárkrókur east on road 75, and then take the Road 76 to Siglufjordur. You drive that road for a while, past the little village Hofsos. Ca. 20 km north of Hofsos, you find Langhus farm, a sign to the left. Please book your visits ahead, we do all we can to help you enjoy your visit.
If you need advice on the way, on how to find us:
You can call me on telephone (+0354)-8478716